Why We Can Only Answer 2 Out Of 3 Of Our Top FAQs
Ask yourself these questions to see if hair loss treatment with Hairbuilders of Portland is right for you:
Is it human hair?
Will people know that I have had it done? (Will it look totally natural?)
HOW MUCH WILL IT COST?
Questions 1 and 2 are easy to answer:
1. Yes we use human hair matched to your hair.
2. The great majority of people will notice that something is different but very few will be able to pin point the difference. New clients rarely believe this when we tell them this but on their return visits they tell us they are amazed that we were telling the truth. The reason is that the hair looks so natural that it draws no attention.
3. We can't accurately assess what specific hair replacement treatments will cost until we meet you in person and here's why. There are different types of hair replacement, there are different types of hair loss, and there are different types of people with hair loss. Some unfortunately are not candidates for certain types of replacement treatments and then there are those who want the best no matter the cost and those who have to watch the purse strings a little more closely. We suggest that you think of us the same as you do a doctor. You need schedule an office visit before you get a diagnosis. Plan on coming in for a no charge consultation and at that time we can determine what will work best for your specific situation. Until then we can only give you a range of $1000.00 to $5000.00 per year.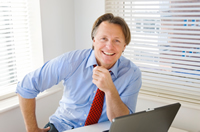 Remember that the true value of hair replacement can only be realized after it has been experienced and because it's not only how great you look, but more importantly how great you feel that creates true value.
Visit us and see what we are all about!
Call us to schedule a free consultation at (207) 536-4881 or email us [email protected]